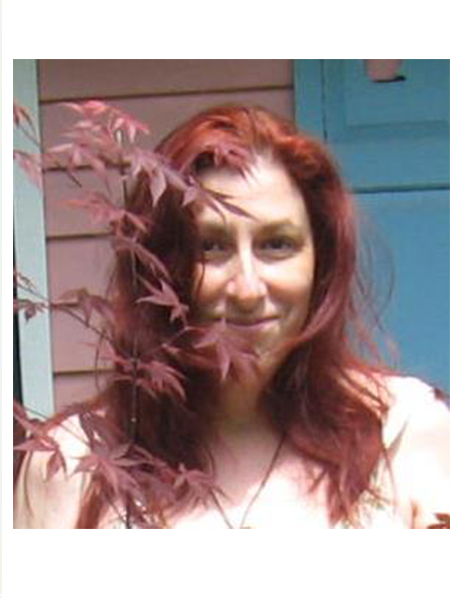 Katherine Turcotte, Current AAS in CAM Student
Phone: (609) 864-2097
I have always felt a strong attraction to herbal medicine. Most of my working years were spent in allopathic medicine, and while I loved the patient contact, I felt I was missing something vital.
For many years, I studied alternative health on my own but what I really wanted was a structured learning environment. When I was no longer able to work a full-time job due to fibromyalgia, I had to find a way to make a living. In 2008, I became a regular contributing writer for Herb Quarterly magazine. One of my favorite exclusive features was "Words of the Wise", a panel interview with some of our most popular herbalists, Rosemary Gladstar, and Susun Weed were just two of them. One of the questions was where did they see herbal medicine twenty years from now.
Writing for Herb Quarterly gave me great freedom to follow my passion for herbal medicine and gardening. Some of my favorite articles were "11 Herbs for Women", "Saving Heirloom Seeds" and "Designing a Tea Garden". Two other articles, "Ten Helpful Herbs for Fibromyalgia" (which was also reprinted by Herb Quarterly) and "Herbal Aphrodisiacs" appeared in the popular Llewellyn's 2011 Herbal Almanac. In2014 I became a contributing writer for Heirloom Gardener magazine with such articles as "Rare Fruits" and "Straw Bale Gardening." While I greatly enjoyed writing and researching, I began to fan the flames of my passion towards returning to school for a formal education. I wanted a program that would be recognized and provide me with a quality education. ACHS was the college I chose.
Since returning to college, I have immersed myself in my studies. If you are thinking of returning to school and are older (I am in my mid-50's) do not let that deter you from following your dreams! At first, I was uncertain what kind of interaction there would be with other students and instructors, but that quickly abated.
The courses offered are very structured, and all the material is up to date. At first you might find it a bit daunting, so it is important to focus and develop good study habits. All of the instructors are readily available to answer any questions you may have. 
My plan is to complete my AAS in CAM and to continue to become an ACHS online instructor. My dream of becoming a registered aromatherapist and herbal client educator will be my reality. Plus, there is a book in my future! My message to you is this: nothing is impossible if you put your mind to it. There are many ways to plan your education regardless of your budget so reach out to the financial aid officers and other staff that are there at ACHS to help you succeed. You will also find that President and Founder of ACHS, Dorene Peterson is easily accessible as well should you have any concerns. The environment at ACHS is one of learning and integrity but also one of strong comradery.
So, where is the future of complementary alternative medicine heading? Now, more than ever, we are becoming integrated with allopathic medicine. It is not unusual for larger medical centers to offer massage therapy, aromatherapy and nutrition education. In fact, our local grocery store now has an onsite nutritionist. You could not pick a better time to head back to school! What are you waiting for?
As a Student Ambassador feel free to email me kathy@enchantedwoodherbs.com or call 609-864-2097, and I will be happy to speak with you.