It's 2020, right?! Who would have thought we would find ourselves amid a pandemic? I certainly didn't. Hand sanitizer, soap, toilet paper, gloves, and face masks have flown off the shelves at nearly every store around the globe. Every day the state of COVID-19 and its impact changes, but what hasn't changed is the importance of staying healthy and safe. I, along with millions of people, have been moved to do something. Anything. But what? I have been watching via social media all of the different bloggers, vloggers, Instagram, Tik Tok, Twitter, and Facebook famous folks fashioning homemade face masks. I have a sewing machine (I don't know how to use it) and have many of the materials needed to make masks! Surely, YouTube can walk me through how to do this!
I found myself gathering items to make homemade face masks. Pillowcases, flannel sheets, and flannel pajamas. They were all dismantled and cut into various sizes. Ribbon and t-shirts cut into ties were collected. I set up a large table in the corner of my dining room and created an assembly station. The first afternoon I cut all of the material into different sizes to accommodate children, youth, and adults. I had these neat piles of material, and I cut t-shirts into strips in order to make ties. I was feeling confident about my ability to whip up face masks!
Pictured: Melissa and her niece, Sable, making face masks.
Can I just say that the first afternoon did not go quite as planned? Patterns?! Squaring material?! Cutting in straight lines?! Everyone online made it look so incredibly easy. I have two graduate degrees, and I'm nearly complete with my doctorate – and making "simple" homemade face masks was bringing me to the brink of tears. Things felt much heavier than simply sewing masks. There I was, with everything I needed to make masks. Material, patterns, sewing machine, and sewing tutorials. I wanted very much to be doing something that was going to help the people around me. I wanted to be a part of the #millionmask movement. I resolved that first day to simply organize all of the material and items. To do one thing that would move me closer to fashioning masks.
Day two, I was determined to finish my first mask! A three-layer pleated face mask with ties versus elastic. It took me far longer than the 15 minutes YouTube said it would, but I was not going to give up! I wasn't going to quit! I forged forward. My first mask was a bit small, and the ties were crooked. The needle on my machine snapped in half, but the mask was done, and my resolve to keep going only strengthened! If I could make one that means I could make many more!
Here are my takeaways on the process. Be patient with yourself and with others. Be kind to yourself and with the people around you. We are not operating under normal circumstances. Would I have found myself being brought to tears amidst normal circumstances? Probably not, however, under normal circumstances, I would not be teaching myself to sew in order to make masks to protect myself and my family.
COVID-19 is serious, and it has seemingly disconnected us from one another physically and caused the world to slow to a near halt. The desire to be connected amidst social-distancing is strong. The desire to help others is strong. Seeking new ways to help one another or sharpening existing skills is a great way to stay connected and become part of the solution. We are resilient and able. My facemask production continues, albeit slow going, but I am not giving up and will keep making them! I want to encourage you to find ways to connect with others and help one another. Creating masks, making homemade sanitizer, disinfecting wipes, teas, or calming blends, there are so many ways we can lift one another up and help each other. How will you choose to get involved?
If you're feeling inclined to make masks, here is a great resource that helped me create pleated masks, How to Make a Facemask at Home by Bluprint.
Other COVID-19 Resources
Wellness Support for COVID-19
We have received many questions about holistic protocols that may support the prevention of COVID-19. At this time, there is no definitive research on essential oils or botanicals with proven efficacy at this time. It is also important to remain aware of federal guidelines and safety best practices related to the use of natural products. We've specifically received several questions regarding the use of essential oils. We will share more information as it becomes available, and welcome crowd-sourcing information and research gathering via our Facebook page at https://www.facebook.com/ACHSedu/.
In the meantime, you can view ACHS's guidance on essential oil safety and best practices by downloading our Aromatherapy Safety ebook by clicking here.
Free CE Courses
We have made many of our continuing education (CE) courses free for the time being to make sure everyone has access to these resources during this difficult time with COVID-19. Together we are amazingly strong, resilient and educated!
The free courses include:
Basic Blending with Essential Oils
Better Breathing the Natural Way
Introduction to Essential Oil Safety
Traditional Healing in the Kitchen
Stay safe & healthy out there!
About American College of Healthcare Sciences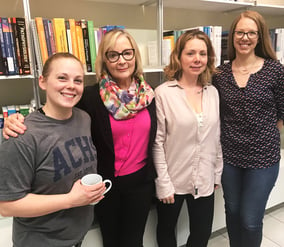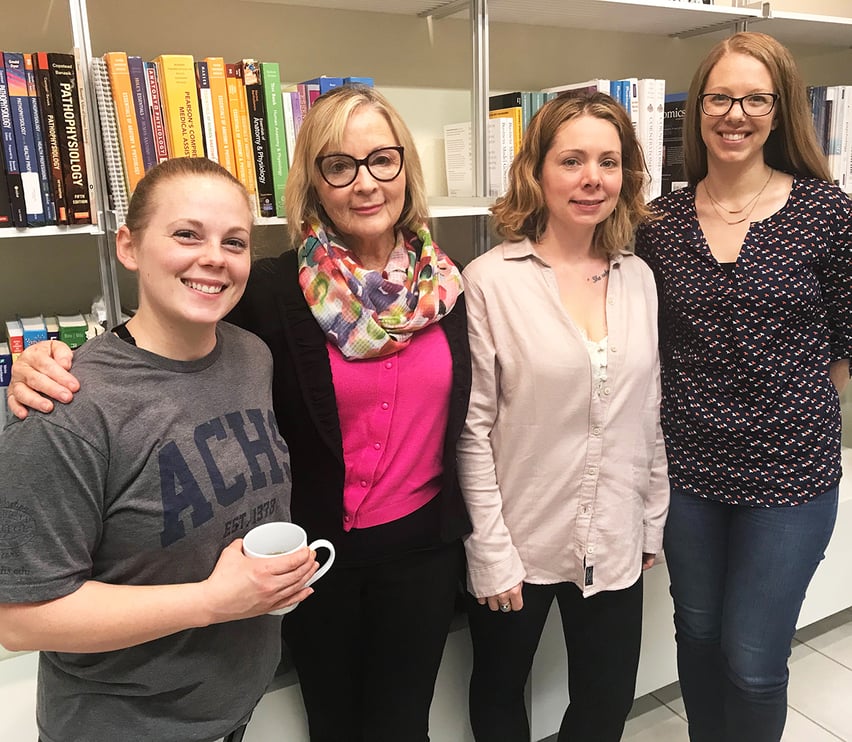 American College founded in 1978, is a fully online accredited institute of higher education specializing in holistic health. Based in Portland, OR; our goal is to make research-driven and science-based holistic health education taught by industry-leading experts accessible to anyone anywhere while still giving students a hands-on experiential learning experience like a traditional college and a strong sense of community, school pride and student bond.
This commitment to our students and graduates reflects in our current survey results that reflect 98% of our students would recommend ACHS to a friend or family member.
We believe education is the most powerful tool for changing an individual and the world around us.
When a person enrolls as ACHS, it is vitally important that they graduate with tools they need to forge their own holistic and sustainable missions, build up their communities confidently and changing the face of healthcare with knowledge.
For more information visit achs.edu.