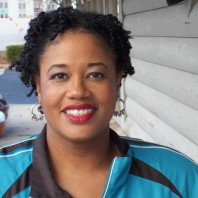 Denine Rogers, 
Current
MS in CAM Student
Phone: (404) 468-3334
I am using my training from the Masters of Complementary Alternative Medicine Degree for my integrative nutrition private practice. My focus of studies in this degree is on herbal medicine, and I would love to integrate this speciality for teaching classes, group and individual sessions and cooking classes on healing. So far I have learned so much from these classes that I am currently redoing my entire business plan! 
Watch an interview with Denine Rogers from the Food & Nutrition Conference & Expo 2015!