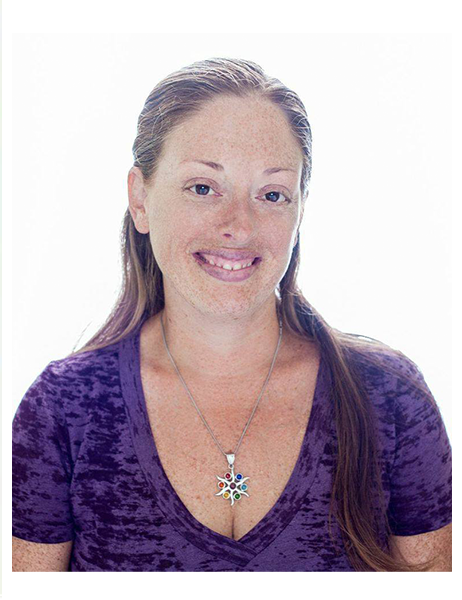 Leslie Moldenauer, Current AAS in CAM Student
Phone: (262) 945-1463
I began my training with the American College of Healthcare Sciences in 2012; I am earning an Associates of Applied Science in Complementary Alternative Medicine. My goal is to take the ARC and become an RA (Registered Aromatherapist); as well as continue my training in nutrition. I hold a 4.0 GPA through hard work. I want you to know that it can be done, and it is so rewarding. 
One of the goals I set for myself when I started the program was to begin working in the field before I graduated. I am well on my way to that goal. I own a small business, Lifeholistically, where I work to educate others in all areas of holistic health through a blog and subsequent Facebook page. I launched my own product line in my hometown of organic essential oil and herbal products. I am also an essential oil safety advocate for a large group on Facebook. My latest achievement is becoming a writer/blogger for a world leader and aromatherapy expert, Robert Tisserand. The sky is the limit, no dream is to big, and I look forward to what the future holds. 
If you are considering an education with ACHS, here are some things that I feel sets the school apart from others: 
ACHS is one of the only accredited holistic health colleges that offers online graduate and undergraduate degrees, diplomas, and certificates. 

The online platform is easy to use, very thorough, and they have incredibly knowledgeable instructors that are available when you have questions or need guidance. 

ACHS recently began offering multiple methods of tuition assistance; helping to make schooling a possibility for everyone. 
What advice do I have for current students? 
Make sure to have a plan to find balance between school and your other responsibilities. Set a time for school every day; a block of time and hold yourself accountable to that time. 

Apply what you learn! Practice what you learn in each week's lesson at home with your spouse, friends, or make mock case studies. The more you practice, you more confident you will become. 

Get involved and make connections! I make an effort to meet as many people in the industry as I can. I learn the ins and outs and ask a lot of questions. We are the future of holistic health, so make the extra effort! 
The future of complementary alternative medicine is booming with opportunity. Be a part of it! 
Feel free to contact me if you have any questions.