The ACHS Ambassador program is a way for ACHS students and graduates to share their insights and ACHS experiences with others. ACHS ambassadors are called upon to connect with new or prospective students that want to talk with someone that's taken the step of going back to school and come out the other side as a successful graduate. Even if you're still studying, new and prospective students often ask to speak with other students that are going through the same program or live nearby.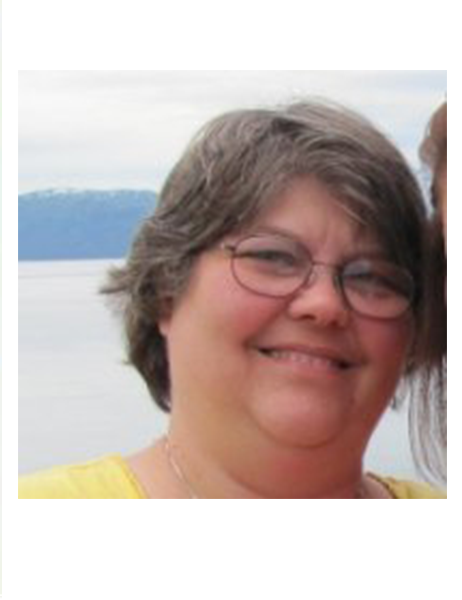 Mary Ernsberger, 
Current
MS in CAM Student
Phone: (360) 525-8533
I am in my 4th semester at ACHS. I have used what I've learned in the prior 3 semesters to enhance what I can offer as a Clinical Herbalist. My business is called Nature's Simple Remedies. I create drug-free alternatives for health & wellness.
My website is: http://www.NaturesSimpleRemedies.com.
What are three things you would tell prospective students? Do your research - find the school that offers the classes that speak to you. ACHS spoke to me - I found the perfect classes that would enhance the services I can offer to my clients. The online courses require a commitment of time, energy, focus and enthusiasm, but I can promise, if you make that commitment, it will definitely be worthwhile.
What are your three best tips for current ACHS students?
Get to know your classmates through Facebook and LinkedIn, so you can build a referral network to support whatever aspect of holistic health you choose to pursue. It's ok to change your course of study as you explore the many aspects of holistic health. Take your time doing your weekly modules, absorbing the vast knowledge available to you as a student at ACHS.
---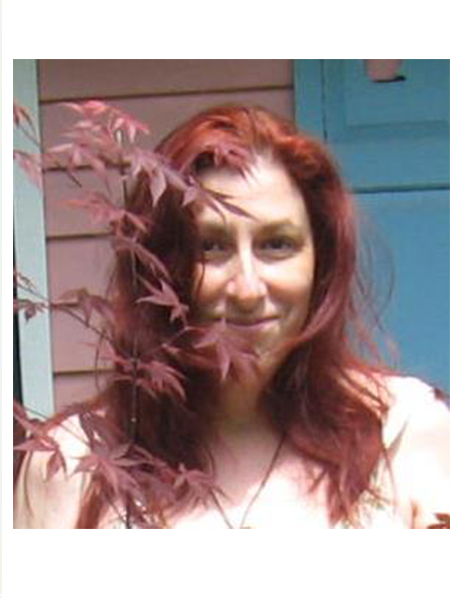 Katherine Turcotte, Current AAS in CAM Student
Phone: (609) 864-2097
I have always felt a strong attraction to herbal medicine. Most of my working years were spent in allopathic medicine, and while I loved the patient contact, I felt I was missing something vital.
For many years, I studied alternative health on my own but what I really wanted was a structured learning environment. When I was no longer able to work a full-time job due to fibromyalgia, I had to find a way to make a living. In 2008, I became a regular contributing writer for Herb Quarterly magazine. One of my favorite exclusive features was "Words of the Wise", a panel interview with some of our most popular herbalists, Rosemary Gladstar, and Susun Weed were just two of them. One of the questions was where did they see herbal medicine twenty years from now.
Writing for Herb Quarterly gave me great freedom to follow my passion for herbal medicine and gardening. Some of my favorite articles were "11 Herbs for Women", "Saving Heirloom Seeds" and "Designing a Tea Garden". Two other articles, "Ten Helpful Herbs for Fibromyalgia" (which was also reprinted by Herb Quarterly) and "Herbal Aphrodisiacs" appeared in the popular Llewellyn's 2011 Herbal Almanac. In2014 I became a contributing writer for Heirloom Gardener magazine with such articles as "Rare Fruits" and "Straw Bale Gardening." While I greatly enjoyed writing and researching, I began to fan the flames of my passion towards returning to school for a formal education. I wanted a program that would be recognized and provide me with a quality education. ACHS was the college I chose.
Since returning to college, I have immersed myself in my studies. If you are thinking of returning to school and are older (I am in my mid-50's) do not let that deter you from following your dreams! At first, I was uncertain what kind of interaction there would be with other students and instructors, but that quickly abated.
The courses offered are very structured, and all the material is up to date. At first you might find it a bit daunting, so it is important to focus and develop good study habits. All of the instructors are readily available to answer any questions you may have. 
My plan is to complete my AAS in CAM and to continue to become an ACHS online instructor. My dream of becoming a registered aromatherapist and herbal client educator will be my reality. Plus, there is a book in my future! My message to you is this: nothing is impossible if you put your mind to it. There are many ways to plan your education regardless of your budget so reach out to the financial aid officers and other staff that are there at ACHS to help you succeed. You will also find that President and Founder of ACHS, Dorene Peterson is easily accessible as well should you have any concerns. The environment at ACHS is one of learning and integrity but also one of strong comradery.
So, where is the future of complementary alternative medicine heading? Now, more than ever, we are becoming integrated with allopathic medicine. It is not unusual for larger medical centers to offer massage therapy, aromatherapy and nutrition education. In fact, our local grocery store now has an onsite nutritionist. You could not pick a better time to head back to school! What are you waiting for?
As a Student Ambassador feel free to email me kathy@enchantedwoodherbs.com or call 609-864-2097, and I will be happy to speak with you.
---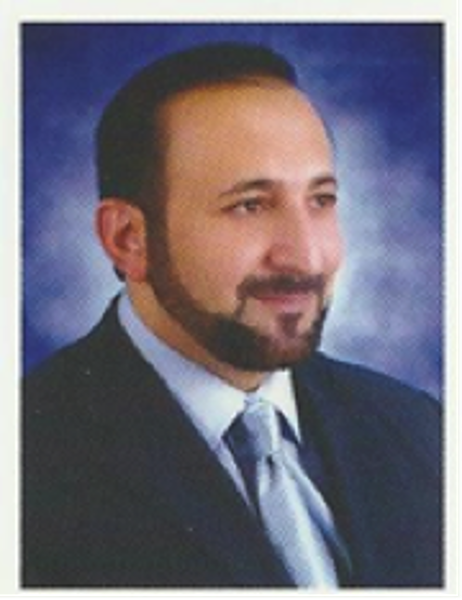 Nasser Al-Fureih, AAS in CAM with Herbal Specialization Graduate
Phone: 00965 66540605
Email: energy_development@hotmail.com
I studied at the ACHS and conferred my Associate of Applied Science in Complementary Alternative Medicine, Majoring in Herbology.
I took a little over three years to complete it and thoroughly enjoyed the experience. It was a very educational yet enjoyable experience, combining learning and sharing on an academic level as well as learning and sharing on a peer level by sharing assignments, comments, pair and croup work/ assignments, etc.
Furthermore, the resources were very professionally done and presented, with the necessary learning aids, charts, tools and all extras. Excellent prices on the items from the apothecary supplies.
It is an experience that I truly enjoyed on all levels.
I'm currently doing counseling and have a plan in mind which I hope to implement within two years maximum of opening a holistic healing center, which will integrate Herbology, alternative medicine, iridology, yoga, meditation, reiki etc., as well as counseling and psychotherapy.
I already have my own counseling and therapy business and will add options to it within the next two years.
Definitely join the ACHS because:
It's very cost effective for quality provided
Constant support and backup
Flexible on time and payment
---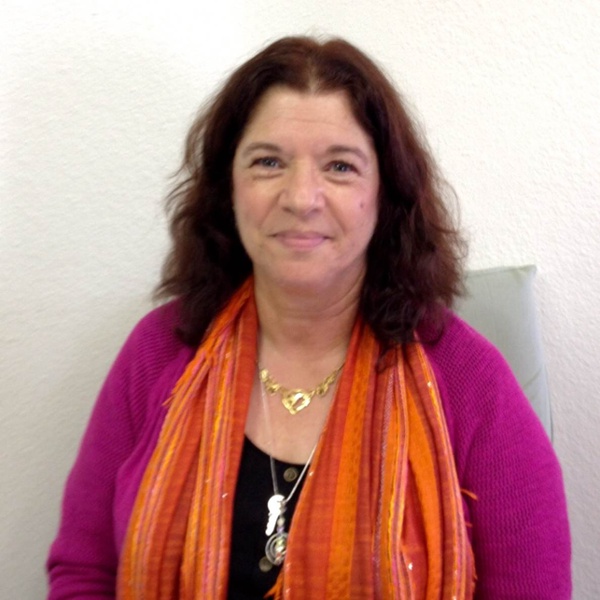 Gwenn Marinwood, MH Graduate
Phone: (541) 217-5385
Email: gmarinwood@gmail.com
www.fiveseasonssolutions.com
My name is Gwenn Marinwood and I am the founder of "5 Seasons Solutions" wellness consulting.  Wellness consulting is really exciting for me because I am able to combine my passion for herbal medicine with my love of nurturing others.  While I was working full-time as a teacher and raising two children, I earned a basic herbalist degree from a well-respected but unaccredited program.  The hands-on experiences made it enjoyable to use herbs for simple personal health issues.  I was very satisfied using my knowledge to help family and friends.  When my teaching career became just a job, I decided to make my passion for herbal medicine my new career. 
I returned to College in 2008, selecting ACHS for my studies.  With ACHS, I would have the level of professional training to succeed. Since I continued to work full-time for a while, it took two and a half years for me to complete the Diploma in Herbal Studies / Master Herbalist (MH) program.  Being new to online classes, I was especially pleased with the quality of materials, technical supports, and collaborative opportunities. The CAM business course was particularly helpful. My original goal was to work for an established wellness center.  The economy at the time was not supportive.  From that experience, I realized that establishing my own business using all the modes I practice plus my ACHS training was a unique opportunity.  My consultations may include healing modes such as herbal formulas, aromatherapy, sound healing, collage work and stress-management techniques.  Growing "5Seasons Solutions" is an adventure in creative problem solving.  The many ways of using herbal remedies, aromatherapy and other health modalities keep me learning and enjoying my chosen career.  It is deeply satisfying to know I am nurturing myself and others in a health-wise way.
---
Timothy Grutzius, HHP Graduate
Phone: (708) 373-0004
Email: timothygrutzius@students.achs.edu
I began my first semester here at ACHS in May of 2008.  Due to job-related commitments as a full time Lieutenant/Paramedic for a suburban fire department, I was only able to take one class at a time. Thus, the 4 year time frame it has taken me to reach my goal.  I am currently enrolled in the Holistic Health Practitioner Diploma program and will be starting my last class (Nat 306) in Fall Semester 2012 to complete the required curriculum. In addition to the core courses, my training has prepared me with baseline knowledge in holistic nutrition, aromatherapy, and flower essences.  Once I finish my diploma program, I intend to start my own holistic wellness education and consulting practice.
To apply the principles of my training, I mostly use myself as the human experiment in order to figure out which of the holistic wellness protocols work best on minor complaints such as sore muscles, constipation, and insomnia.  Following hernia surgery last year, I developed my own personal pain protocol (aromatherapy, herbal supplements, and nutrition) and successfully avoided the use of synthetic narcotic drugs.  I do offer holistic strategies to family and friends, but am going to wait until I complete Nat 306 to ensure that I comply with the best business practices  of the holistic community. I recently volunteered with the Green Earth Institute (a Community Supported Agriculture organization) located in Naperville, Illinois where I will be a contributing columnist to the " What's Cooking?" section of the weekly CSA newsletter that is distributed to its shareholders.
---
Shawn Hallum, MS in CAM Graduate
Phone: (917) 880-9692
Email: shawnhallum1@aol.com
Shawn Hallum has been a thriving student and a thoughtful contributor to the overall class experience at ACHS since 2005, when he took his first course in Aromatherapy.  His passion for learning and desire to help others to lead healthier lifestyles has enabled him to excel in his most recent academic endeavor, the MS.CAM. program at ACHS.  He received his degree in May 2013.

Professionally, Shawn has been an established member of the spa community for over a decade and has served in executive level leadership positions for Plus One Health Management, Bacara Resort & Spa, Premier Salons and Red Door Spas. Currently, he is working with a number of health, lifestyle and beauty companies as a business development coach.  Shawn holds undergraduate degrees in Business Administration and Sports Management with concentration in Health and Wellness.  He also has training and certifications in massage therapy, reiki, personal training and performance enhancement. Committed to life-long learning, Shawn will be completing a Graduate Certificate in Organizational and Executive Coaching at New York University's School of Continuing and Professional Studies in 2014.  He confidently believes that all he has learned from the MS.CAM. program has uniquely qualified him to be a better leader for a large and diverse team of healing professionals
---
Margaret LaPierre, CERT.AROMA and HHP Graduate
Phone: (804) 864-1226
Email: skintherapyinc@yahoo.com
My name is Margaret LaPierre and I have been part of ACHS since 1996. I completed the Certificate in Aromatherapy program in 1998 and the Holistic Health Practitioners Degree program in 2006.
I began using my ACHS studies when my husband and I started a home-based herbal business, Maison de Marjan Herbals in 1996. The Certificate in Aromatherapy program played a big role in the formulas I created for bath and body products. The Holistic Health Practitioner Diploma program helped us to expand our product base by helping me create formulas for our herbal teas, gourmet herbal vinegars, pet produces and insect repellant.
When we closed Maison de Marjan in 2003, I had already completed my training to become a clinical esthetician. In 2003 I opened an integrative skin care clinic called Skin Therapy of Virginia where I combine traditional skin care and holistic health. I have now had the skin care clinic for nine years. In 2008 I returned to school again to obtain a B.S. in Health and Wellness from a traditional college because ACHS did not have a Bachelors program.
---
Heather Lanham, MH Graduate
Phone: (386) 365-0573
Email: lanham.futch@gmail.com
In 2007 I opened my herb business after a few years of self study. It didn't take long for me to realize just how far in over my head I really was. I had no problems running the business itself. My problem was the questions my customers were asking; I kept having to go look it up. Which made me look less professional. I worked my way through the Diploma of Master Herbalist program while running my shop. It helped me tremendously with being more professional and with expanding my product line which in turn expanded my customer base.
I use my training every time I put together another tea, tincture, salve, or any other herbal creation I may come up with. I am a small business owner, I create teas, salves and whatever else I dream up to sell. My teas are tasty, healthy, high quality, and often medicinal. My business has had to be flexible, as my family and I roamed the country for an extended period of time. Even though my business was born in an old brick building it has been mobile for some time now; which is a challenge! I manage sales online mostly, with a few local clients when I stay somewhere for a time. www.heathersteas.com
---
Stacy Stover, AAS.Aroma.Herb.
Phone: (210) 845-8791
Email: stovers@satx.rr.com
My training at ACHS came quite by accident. I had just retired from the military and was at a crossroads as to what to do as my second career. I have always been interested in Aromatherapy and Holistic Health, so one day I just did a search for Aromatherapy schools and ACHS was the first one to pop up on my search engine. I thoroughly researched the school and found nothing but good posted about this school. Wow, great reviews, the field of study I was interested in, completely online and the clincher…military friendly. It was as if something clicked inside me and I knew this was the right place for me.  It was also the only one I could find that would train me to take the National Aromatherapy Registry Exams to become a Registered Aromatherapist. I applied right away and the staff was extremely helpful and caring. They even let me start school while I waited for the Veteran's Administration to approve my Post 9/11 GI Bill. I've completed my AAS in CAM with Aromatherapy and Herbal Medicine Specializations. It was the best move I made to find a new career.
As of yet, I am only using the training on friends and family since I am still in school but I have seen how well Aromatherapy and Holistic Health work. I've had amazing results with it. My goal is to utilize my ACHS training to help wounded warriors with PTSD and TBI.