Shannon Mesneak is an ACHS AAS in CAM graduate who owns an herbal apothecary store in Longview, Washington. She graduated from ACHS in 2017, then went on to complete two internships: One in Hill, Texas with Dr. Lorie Rose, and one in Battleground, Washington with Dr. Jillian Stansbury.
Let's Be Holistic
Shannon opened Let's Be Holistic in 2019. "The main thing that I do is sell bulk loose herbs and tea. The main part of the shop is a huge herb wall. I think I have about seventy loose herbs," she says. Her bulk loose leaf herbs can be bought by the ounce. Shannon says, "If you really want to get an obscure herb that isn't that easy to find unless you order it online, I probably have it!"
Shannon was inspired to open her apothecary because there are no similar stores in the area. When she wanted to purchase bulk loose herbs Shannon would have to drive all the way to Portland.  "I thought there's got to be a lot of people who need this, and it's not available where we live. I took the chance, and there are people!" she says.
In addition to herbs, Let's Be Holistic also carries a selection of essential oils, tea accessories, Herb Pharm and Oregon's Wild Harvest products, and a tincture bar where you can buy an ounce of any single tincture herb.
Helping People Live Healthy
Shannon does coaching sessions that include nutrition and health coaching and herbal remedies as needed.
"Before I even see a client, I send them a pretty lengthy intake form. I tell clients, the more information you give me, the more knowledge I'll have to better specifically find what I'm looking for to help you as far as an herb or supplement and what lifestyle changes we need to make," Shannon says. She also sends them a wellness wheel so they can rate which areas of their life they want to work on and what areas they already feel proficient in.
Then, before the appointment, Shannon thinks about what goal setting and herbal remedies might help the client based on their intake form. "That can quickly change when you sit down and talk to somebody and everything you thought can go out the window. They might come in because they're having digestive issues, and it comes out they're in a very stressful work environment," she says. "So it's not so much what they're eating, but that we have to do something to help support the anxiety and stress and encourage them to look for a different job. That's the cool thing about meeting with people one on one is that it's always a surprise. I love it."
Letting The Plants Guide You
"I subscribe very much to the idea that plants talk to people," Shannon says. For example, if a client comes in asking for herbs to help with stress or anxiety, she directs them to the area of herbs on her herb wall that can help with the nervous system.
"I tell them, take your time and think about it. Whatever one they grab first, that's the one that they need. I guide them and tell them this is the direction you need to go in, but it's pretty amazing to just see people drawn to a certain herb," she says. "That gives me goosebumps. I love that part of it."
She also says that not all herbs work for everyone the same way: "When I give people something I always tell them that not every herb works for everybody and so you may take this and it may not give us what we want, so don't be discouraged. I've done that with a couple people who weren't getting what they needed so we switched to a different one and it was the one they needed."
Selling In The Time Of COVID
Like many businesses, Let's Be Holistic has had to adjust to operating in a different way during the COVID pandemic. "It's weird right now not being down there every day," Shannon says.
Having been open for a year and a half, Shannon says she has been able to establish a solid base of customers and has a 40% returning customer base. Her customers are able to pick up what they need by messaging her on social media or her website. Then, Shannon packages up the order and they are able to pay for it over the phone or quickly pay in person when they pick it up.
In addition, all of her herbs are for sale on her website with a 4oz purchase minimum.
Plans For The Future
In the future, Shannon hopes to pay it forward by having her own interns at Let's Be Holistic. Her goal is to go back to school to get her bachelor's degree once she is able to have interns running the shop. She is also working on a line of spirituality based teas that she plans to release in the future.
Are you interested in being interviewed for the blog?
We would love to highlight more ACHS students and graduates! An article on our blog is a great way to share your holistic health story, show off what you've accomplished, or spread the news about your new wellness practice. Please fill out this form and our Social Media Coordinator, Gillian Wilson, will be in touch with you to schedule a phone interview.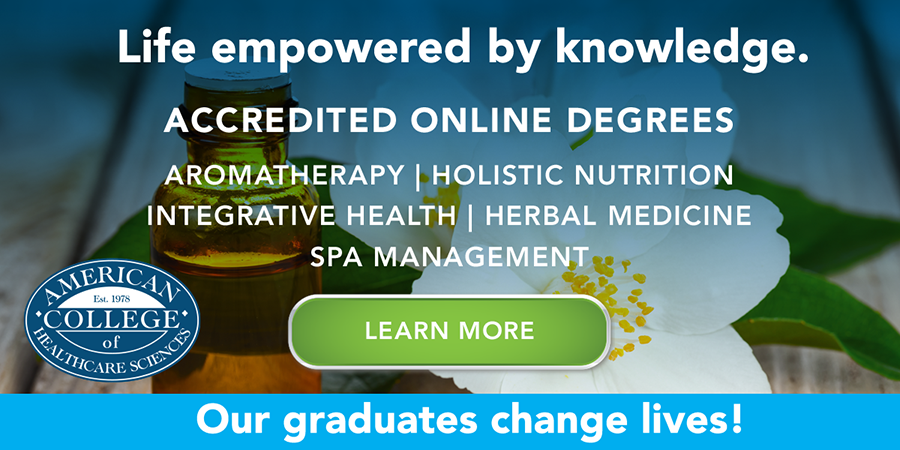 Disclosure of Material Connection: I am the social media coordinator for the American College of Healthcare Sciences, the Institution that publishes this blog. However, all opinions are my own. This blog may contain affiliate links. I am disclosing this in accordance with the Federal Trade Commission's 16 CFR, Part 255: "Guides Concerning the Use of Endorsements and Testimonials in Advertising."
This article is for informational purposes only. It is not intended to treat, diagnose, cure, or prevent disease. This article has not been reviewed by the FDA. Always consult with your primary care physician or naturopathic doctor before making any significant changes to your health and wellness routine.
About American College of Healthcare Sciences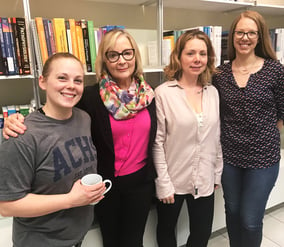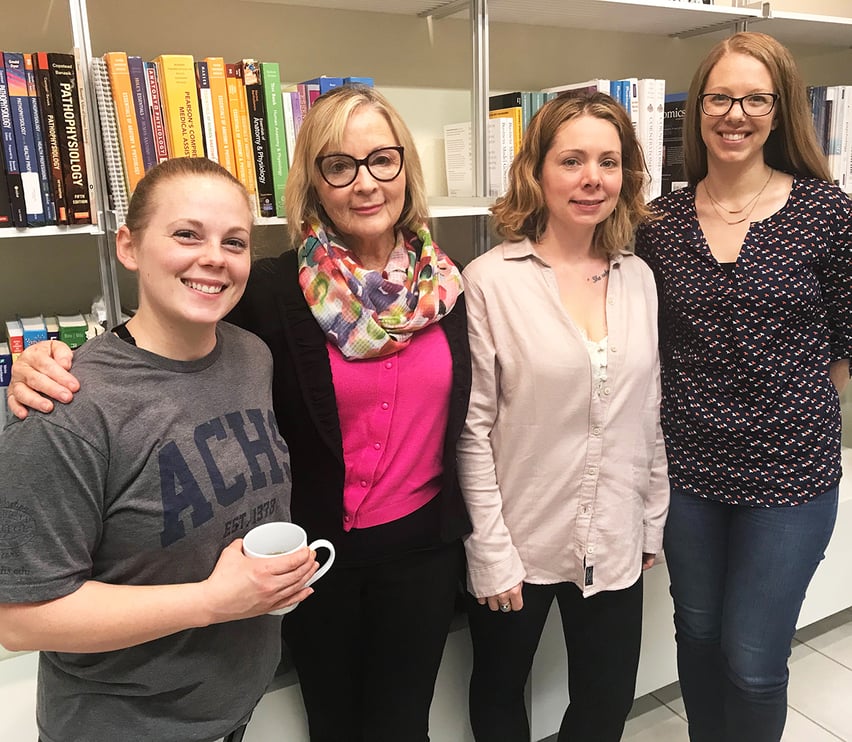 American College founded in 1978, is a fully online accredited institute of higher education specializing in holistic health. Based in Portland, OR; our goal is to make research-driven and science-based holistic health education taught by industry-leading experts accessible to anyone anywhere while still giving students a hands-on experiential learning experience like a traditional college and a strong sense of community, school pride and student bond.
This commitment to our students and graduates reflects in our current survey results that reflect 98% of our students would recommend ACHS to a friend or family member.
We believe education is the most powerful tool for changing an individual and the world around us.
When a person enrolls as ACHS, it is vitally important that they graduate with tools they need to forge their own holistic and sustainable missions, build up their communities confidently and changing the face of healthcare with knowledge.
For more information visit achs.edu.